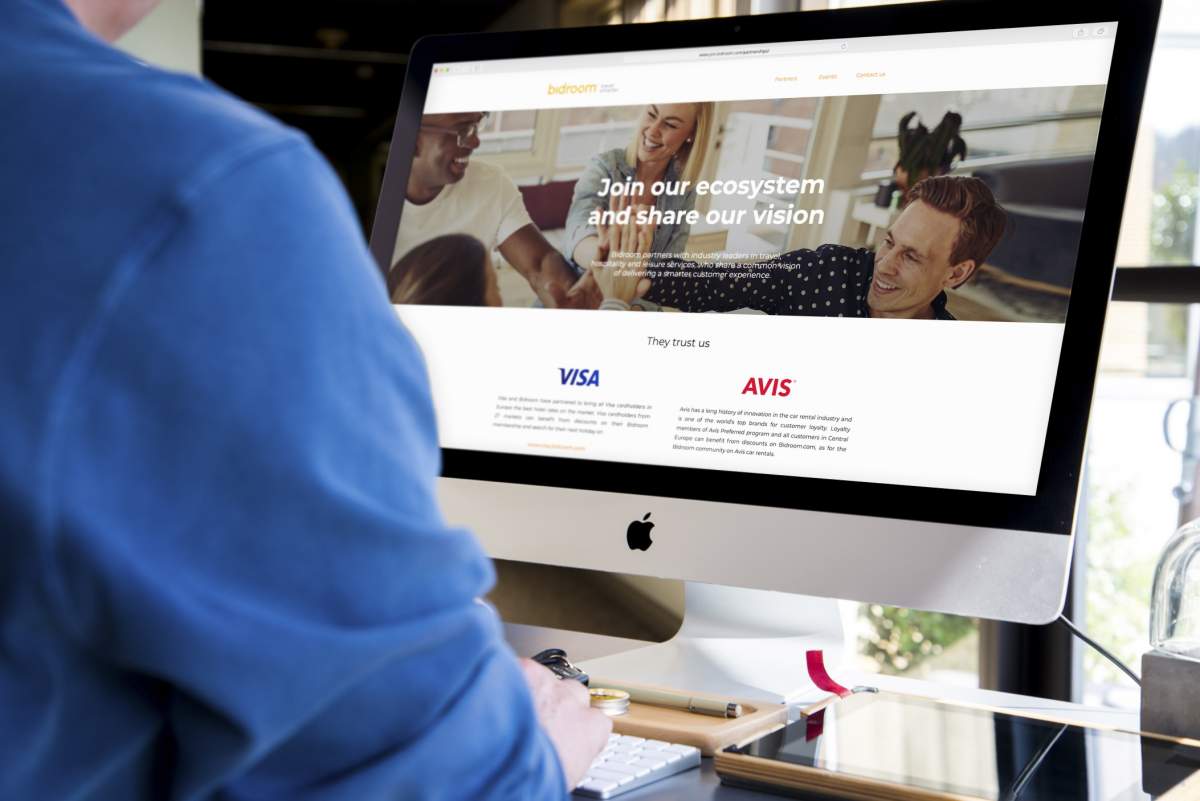 Amsterdam, October 21, 2019: Bidroom today announced new partnerships with travel and lifestyle brands that are currently defining the future of travel in Europe.
The online hotel reservation community Bidroom can now enjoy discounts and value-added privileges when renting cars, to access airport VIP lounges, when renting shared work spaces, when storing luggage in hotels, when shopping tickets for tours and activities, when purchasing fashion products online, obtaining visas, reducing carbon emissions, buying in department stores and using smart applications to handle busy schedules and making it easier to combine tasks.
"Bidroom has deliberately sought innovative, considerate, sustainable and forward-looking partners," says Michael Ros, director of operations at Bidroom, an online travel community that has won many awards and offers the most competitive hotel rates for regular travelers.
In return, employees, members and graduates of the brands associated with Bidroom will have access to Bidroom.com, so they will find unbeatable prices at 120,000 hotels in 128 countries.
Among the new European partners of Bidroom are several brands that are already established and that are growing rapidly, such as Avis, Circ, Tiqets, Viselio, Privium, LuggageHero, Croissant, Rent n 'Connect, Hockerty, Sumissura, SHMS, Hapimag, Eelway, Marcel, BHV Marais and Land of Fashion among others.
"We are very excited to partner with Bidroom, which shares with us the objective of offering comfortable and trouble-free experiences to travelers. In Tiqets we want to make the culture more accessible to all by offering comfortable and simple access to the many treasures that the world hides. Thanks to Bidroom's commitment to make travel easier and more comfortable for everyone, and to the Tiqets experience to provide tickets instantly and without queuing through mobile devices, we can offer the best travel experiences, whatever be the destination ", explains Maarten de Lange, commercial and association director.
According to Bidroom co-founder and director of operations Michael Ros, Bidroom members seek efficiency, value and a rewarding cultural experience when traveling. «Together with our partners, we are adopting a holistic approach when offering trips. Bidroom members will notice the difference thanks to the many additional benefits they will have when they are away from home ».
For example, Bidroom members will have special rates and privileges if they need Viselio's help to acquire a visa to travel to a foreign country, if they need to rent a shared short-term workspace through Croissant, or if they need to save the luggage away from the hotel for sightseeing.
Likewise, the education sector will also benefit from these associations. The Swiss Hotel Management School (SMHS) will work with Bidroom on hotel research projects and send interns to the Krakow Bidroom office.
In addition, these associations also offer positive environmental aspects. Bidroom members will get special rates and privileges by renting an eco-car in the metropolitan area of ​​Paris through Marcel. If you use the Circ application, you can book a city tour on an electric scooter, avoiding traffic jams and reducing carbon emissions at the same time.
"Bidroom is committed to carrying out new partnerships so that both lodging and travel are an even more rewarding, enjoyable and sustainable experience with the environment, both in Europe and abroad," reports Caroline Dal'lin, director of Bidroom business development.
For more information: bidroom.com